Solutions

Quick Contact

Email :
info@forcetentech.com

Contact Number :
+91-9830151792
Mobile Application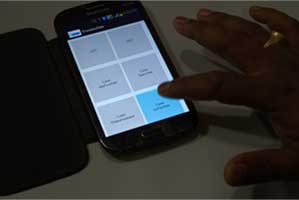 BIJLI Android based mobile application developed for field personnel workable in Microfinance, PACS, Rural Bank or any field level data capture . It can manage their daily transactions and meet reporting needs. By cutting down on the need to regularly visit office for information and reporting it helps to increase the efficiency and productivity of field personnel and at the same time, reach a wider customer base.
In other sector also the Mobile App can be used for sales & delivery management.
Key Features
Download Mobile App

It can manage daily transactions & meet reporting need.
Increase efficiency & productivity of field personal as it cutting down on the need to regular visit to office.
It helps the field personal to reach a wide customer base.